A not-for-profit educational foundation, formed by Missouri residents interested in the study and practical application of the ideas brought by G.I. Gurdjieff.  The group is located in Saint Louis, Missouri.  
Contact us: gurdjieffmissouri@gmail.com
About Gurdjieff
G.I. Gurdjieff was born in Alexandropol, close to the frontiers of Russia and Turkey, circa 1866. Finding that neither science nor religion answered his questions about the meaning of man's life, he became convinced that an ancient knowledge must exist and could still be found on Earth. After twenty years of search in remote parts of Central Asia and the Near East, he returned to Russia in 1912. Settling near Paris in 1922, he established the Institute for the Harmonious Development of Man at Fontainebleau. In 1924, he made the first of a series of visits to America. In 1929, he moved from Fontainebleau to Paris where he continued writing and working with a small number of students until his death in 1949.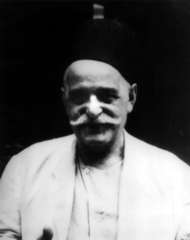 "Clearly, Gurdjieff did not invent a 'philosophy' of his own in order to create a sensation; nevertheless, his teaching is astonishing. While springing from the  deepest sources of traditional thought, it brings in fact an illumination, a form, and a language which cannot be found elsewhere."    
                                                                                                                         –Michel de Salzmann                                                                                 
"Mr. Gurdjieff wished — perhaps it was his higher task — to bring to life in ordinary man 'something' of which man has hitherto been unaware….Only after all these years do I begin to understand what his Work as a whole meant, and what an enormous effort he had to make to instill in us the germ of a new understanding and a new approach to life."   
                                                                                                                        — Thomas de Hartman
Books:                                                                                                                          
G.I. Gurdjieff:
Related:
Articles:
Other resources:
Affiliated with:  The Gurdjieff Foundation of New York.